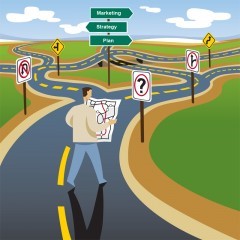 A Google search for "Business Process Platform" returns 56.6 million results, including thousands of companies offering software solutions in this area, defined as product suites supporting the design and runtime environments for business process automation and enhanced user experiences. These companies range from global giants to miniatures offering only pieces of the BPP solution, whereas there are thousands of system integrators, workflow and enterprise consultants with their own opinions and offerings.
Given this multitude of solution providers, how can a prospective buyer make an intelligent decision on whom to trust with this mission-critical choice of platform software? If you have an ERP system, why would you need a BPP? How do you define your requirements? How do you sort out the companies offering real business value from those who just go with the motions? And, not least, what will you do with the business process platform that is already installed?
You may wonder why I am interested in BPP? It is no stranger than that I have been working with it for a long time and have customers using an old BPP Product. They often ask what I think about its future since the vendor does not say anything. I think vendors of BPP should be fair with customers and provide answers of where their products are heading. Customers want to know how their maintenance fees are used.
This allows users to make an informed decision about keep investing in their existing BPP or not. In the long run, openness is always the best alternative for everybody, also the vendor of entrenched BPP products. Nobody can escape, we are now  in the beginning of a major shift in enterprise software.
All enterprise software providers are facing major challenges as they have substantial technical debts. A technical debt is a term describing the development work that arises when a software product has not applied the best solutions measured by today's standards. The need to remake an entrenched BPP is not only a result of poorly written code and replacing outdated technology, but also to assimilate an evolving understanding of the problems and the best way to solve those problems.
It is a fact that too many companies are held back by costly enterprise software that does not provide business freedom and beautiful user experiences. These applications, built on old platforms and technologies must either be renewed or replaced. For providers of BPP the key to the future is to offer hassle-free upgrades where greater flexibility, mobility and usability automatically enriches the facilitated applications. Upgradeability toward providing modern application capabilities is the force that is bringing other forces in the business process platform industry down to earth.